App Detail: The Adventures of Slibby the snail
Released: 28.06.2012.
iPhone version: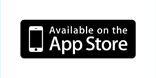 App Description
Stojakovic.net team was valuable member in development of new Coolash Studio e-book: The Adventures of Slibby the Snail
Introducing The Adventures of Slibby the Snail storybook, a story about a funny snail named Slibby. Slibby lives in Porchlandia and he is helping his friends the Ants to find some stolen food. Along the way, Slibby needs to solve a lot of quests to find that stolen food. For example, he needs to solve a puzzle, connect the dots to find a leaf, find some differences on two images, and a lot lot more. On his journey, Slibby will meet various Ants, an Old Tree and a Grasshopper. When he finds that stolen food, he will also find himself in trouble, and he will need assistance from his new friends and from you – the reader!
Slibby is available in 2 versions, for iPhone and for iPad, with new Retina graphics for latest iPad 3 devices.
Age: 4+